Today we're starting the next book in The Bestseller Code 100 challenge, Somewhere Safe With Somebody Good by Jan Karon for Book Beginnings on Friday.
Book Beginnings is a fun meme hosted by Rose City Reader blog. To participate, share the first sentence or so of a novel you are reading and your thoughts about it. When you are finished, add your URL to the Book Beginnings page linked above. Hope to see you there!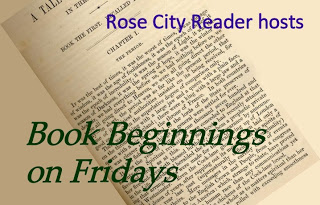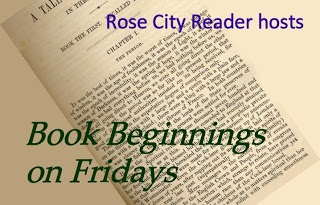 Somewhere Safe With Somebody Good by Jan Karon (2014)
(*Amazon Affiliate link)
Summary:   Father Tim Kavanagh has returned to (fictional) Mitford, North Carolina with his wife Cynthia. He's retired, but feels his life is missing something. Will he figure out what it is?
This is the twelfth  novel in the Mitford series, which features the multiple generations of the Kavanagh family. The fourteenth novel in the series came out in September, 2017.
First Sentence:
His wife was determined to march him to the country club this Saturday evening. Worse, he'd have to stuff himself into his old tux like a sausage into a casing.
Discussion:
For the rest of the first page, the husband and wife go about getting ready. In the meanwhile, we find out his first name is Timothy and he's a priest (actually an Episcopal priest.) They've also just returned from County Sligo, which is in Ireland.

Karen and I are always concerned when The Bestseller Code computer picks a novel that is later on in a series. A couple of the reviews I read, however, suggested it was safe to read them out of order. Each novel apparently does work as a stand alone. We hope so.
What do you think? Have you read any books in the Milford series?