Today we're starting the next book in The Bestseller Code 100 challenge, American Wife by Curtis Sittenfeld for Book Beginnings on Fridays.
Book Beginnings is a fun meme hosted by Rose City Reader blog. To participate, share the first sentence or so of a novel you are reading and your thoughts about it. When you are finished, add your URL to the Book Beginnings page linked above. Hope to see you there!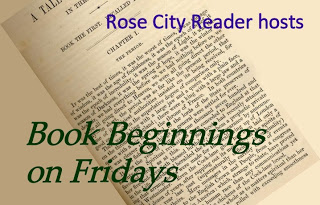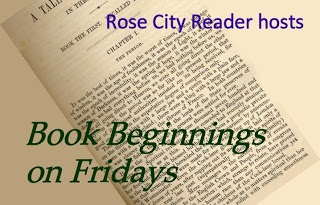 American Wife* by Curtis Sittenfeld
(*Amazon Affiliate link)
Summary:  When quiet school librarian Alice Lindgren meets Charlie Blackwell, the charismatic son of a powerful Republican family, she doesn't think they have much in common. That doesn't prevent her, however, from falling in love and marrying him.  Before she knows it, he's governor of their state and then president. As first lady, she must decide how to cope with the challenge of loving her husband, but disagreeing with many of his beliefs and actions.
According to a preface in the book,
"American Wife is a work of fiction loosely inspired by the life of an American first lady. Her husband, his parents, and certain prominent members of his administration are recognizable.
Although not identified by name, the protagonist is apparently modeled after Former First Lady Laura Bush, who was recently in the news.
First Sentence of Prologue,  American Wife :
June 2007, the White House

Have I made terrible mistakes?
The paragraph that follows goes on to tell the reader how Alice deals with her husband's snoring. She admits she has difficulty sleeping for other reasons, too.
First Sentence, Chapter One
In 1954, the summer before I entered third grade, my grandmother mistook Andrew Imhof for a girl.
This sentence is intriguing. It makes me wonder what this has to do with Alice's future.
What do you think? Have you read American Wife? Would you like to read it?