This week I found the thriller Fade to Black by David Rosenfelt at our local library. Let's take a look at it for Book Beginnings on Fridays.
Book Beginnings is a fun meme hosted by Rose City Reader blog. To participate, share the first sentence or so of a novel you are reading and your thoughts about it. When you are finished, add your URL to the Book Beginnings page linked above. Hope to see you there!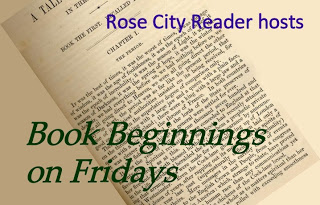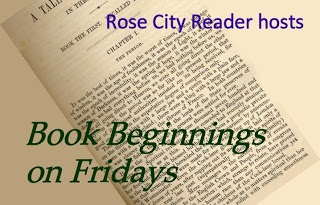 Fade to Black* by David Rosenfelt
Summary:
After getting shot in the line of duty, New Jersey state police officer Doug Brock has been busy rebuilding his life. His fiancé suggests he attend an amnesia support group where he meets Sean Conner.  Sean approaches him after a meeting with a scrapbook of a murder victim that he found in his attic. Conner, who also has amnesia, has no idea who the girl is or why he might have made the scrapbook. Doug agrees to help and convinces his captain to open the cold case. When he discovers that he had a personal connection, suddenly he's questioning everything he thought he knew about Sean and about his own past.
First Sentence:
His name was William Simmons, but no one he knew really cared about that. Social workers asked him for his name when they gave him a meal, or if he checked in for a cot on a particularly cold night, but they wrote it down without paying much attention.
Discussion:
It's not really clear who this character is and how he fits into the story. We meet the protagonist, Doug Brock, in the second chapter.
What do you think? Have you ever read any of David Rosenfelt's novels?