Today I'm reading the next book in The Bestseller Code Challenge, The Art of Fielding by Chad Harbach, for Book Beginnings on Fridays.
Book Beginnings is a fun meme hosted by Rose City Reader blog. To participate, share the first sentence or so of a novel you are reading and your thoughts about it. When you are finished, add your URL to the Book Beginnings page linked above. Hope to see you there!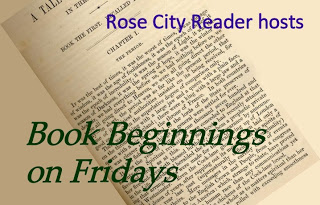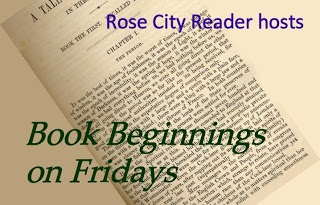 The Art of Fielding by Chad Harbach
Summary: Westish College baseball star Henry Skrimshander is destined for the big leagues. That is, until he messes up an easy throw which leads to disaster. With his future in jeopardy, can Henry overcome his crippling self doubt?
The Art of Fielding is a work of literary fiction.
First Sentence:
Schwartz didn't notice the kid during the game. Or rather, he noticed only what everyone else did — that he was the smallest player on the field, a scrawny novelty of a shortstop, quick of foot but weak with the bat. Only after the game ended, when the kid returned to the sun-scorched diamond to take extra grounders, did Schwartz see the grace that shaped Henry's every move.
Discussion:
Baseball and literary fiction seem like an odd combination, but I like what I've read so far.
What do you think? Would you read The Art of Fielding?