Time to review our next novel from The Bestseller Code 100 list, The Art of Fielding by Chad Harbach, from a writer's perspective.
This post contains spoilers.
The Art of Fielding by Chad Harbach
Summary: Westish College baseball star Henry Skrimshander is destined for the big leagues. That is, until he throws a ball that hits his roommate and friend Owen in the face. Will Henry be able to overcome the crippling self doubt that puts his future career in baseball — and even his life — in jeopardy?
Literary Fiction
As Karen mentioned in her review, this novel is an example of literary fiction.  If reading through this Bestseller Code list has taught me nothing else, it has revealed to me how much I dislike reading literary fiction. Spending excessive time in a person's head mulling over his or her inner turmoil is claustrophobic. Even when a character does something interesting it is so overthought and overwrought that it loses impact.
It is a matter of taste, of course. Everyone has their own preferences. For example, I absolutely love ballet. I would gladly give up much to see someone dance for a couple of hours. Some people, on the other hand, would rather be poked with forks than subjected to the same performance.
Come to think of it reading this novel was rather like being poked with forks; ones which, of course, Pella washes afterwards.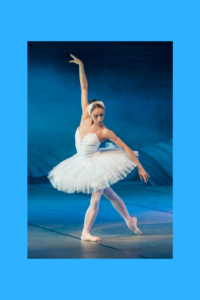 Let's review the specifics.
Characters
The characters in the book all intertwine in ways that makes six degrees of separation seem capricious. First we meet Mike Schwartz, a college athlete who has the skills to make things happen. When he sees Henry Skrimshander chase balls after a game, he realizes the kid has talent. He brings Henry to Westish college to play baseball. Henry's roommate is Owen, the object of affection for Westish College President Affenlight who is the father of Pella who starts a relationship with Mike, but then sleeps with Henry.  Yes, it is all a bit incestuous to say the least.
In fact, so much so that when Affenlight begins to pine for the affection of a mysterious "O" it didn't take a second to guess that it is Owen. It couldn't be anyone else. There isn't anyone else.
Setting
The vast majority of the "action" (I use that term loosely) takes place at the fictional Westish College in Wisconsin.  The campus resembles many others,
"…the green groomed lawn and the gray stone buildings that surrounded it, the sun just risen over the steamy lake and the mirrored-glass facade of the library…"
yet intimidates Henry, who doesn't feel like he belongs.
Themes
Literary fiction is all about themes. Along with themes about human relationships (which may be why the computer chose it), I noticed a strong theme of people's relationships with food. Specifically, people depriving themselves of or pushing away food.
For example, on page 156 Pella :
"Once , late at night, not long after she'd moved to San Francisco, she'd really, really wanted to cut up a slightly mushy avocado and rub the pit in her hands. It was an ecstasy-type desire, though she hadn't taken ecstasy. She made David drive her to three supermarkets to find the right avocado. She told him she was craving guacamole — a more acceptable urge, if just barely. Luckily he'd fallen asleep while she was rolling the slimy pit in her palms, pretending to make guacamole. In the morning, having buried the chips and the yellow-green mush in the kitchen trash, she claimed to have eaten it all. She still had no idea how to make guacamole. "
On page 185, Owen reveals when he broke up with his boyfriend Jason that he had stopped eating. Henry was there to force him to eat. Later Owen, who is vegan, also refuses to eat fish.
On page 415, we find out roommates Noelle and Courtney live on red wine and Red Bull. On the next page, Henry has also given up on eating, and maybe drinking coffee, too.
"The thought of no more coffee and no more food made him momentarily happy."
Rejecting food is a symbol for the emotional pain of the character.
I recently read a discussion about counter themes. In this case Henry's use of the body building powder would be a counter theme.
Discussion
With literary fiction, we expect a lot of "fancy" writing to show off the author's cleverness. Although Harbach's writing is complex, as seen in the avocado paragraph above, it stays pretty much grounded. There aren't any tricks or gimmicks, unlike Extremely Loud and Incredibly Close. For that, I applaud.
If you'd like to read more about the author and how the book came about, Vanity Fair has an interesting article from 2014. The Atlantic also has an insightful review.
Join us on social media:
__________________
What are we reading next?
If you ever have questions about what we are reading next or when we're starting the next discussion, check the 100 Book List tab in the navigation bar at the top of the blog. Links in the list go to the landing page from this blog where the discussion starts. However, this is an open-ended challenge so feel free to jump in with any of the books at any time.
The next book is number 50. The Martian by Andy Weir (2011) – Discussion begins January 14, 2019
Science Fiction