Today I'm reading Live to Tell by Lisa Gardner for Book Beginnings on Fridays.
Book Beginnings is a fun meme hosted by Rose City Reader blog. To participate, share the first sentence or so of a novel you are reading and your thoughts about it. When you are finished, add your URL to the Book Beginnings page linked above. Hope to see you there!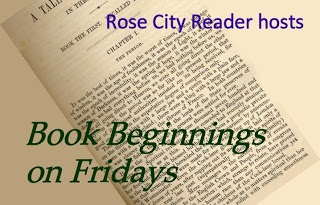 Live to Tell* by Lisa Gardner
(*Amazon Affiliate link)
Summary:  When four members of a Boston family are murdered and the father is barely alive in the hospital, everything points to a murder-botched suicide. Police detective D.D. Warren isn't convinced that things are as obvious as they seem, however, and begins to dig more deeply.  Does the case have anything to do with another tragedy from decades before?
First Sentence, Prologue:
Danielle

I don't remember that night much anymore.
First Sentence, Chapter One
Thursday night. Sargent Detective D.D. Warren was out on a date. It wasn't the worst date she'd ever been on. It wasn't the best date she'd ever been on.
Notice the switch from first person to third person?
56
The Friday 56 is hosted by Freda's Voice. The premise is simple. Turn to page 56 in the book and pick a quote.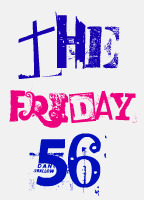 D.D. slept until seven the next morning, an unusual luxury when working a high-burn case.
Actually this is page 57 because 56 is blank.
I have four Lisa Gardner novels in my TBR pile. I decided to start with the oldest one in the D.D. Warren series because I had already read the first two.
Lisa Gardner is prolific, so I also have one from the FBI Profiler series, and one from the Tessa Leoni series. I don't know why I have waited so long to read these. I enjoy her books.
What do you think? Would you read Live to Tell? Have you read any novels by Lisa Gardner?