Today I'm reading Land of Shadows by Rachel Howzell Hall for Book Beginnings on Fridays.
Book Beginnings is a fun meme hosted by Rose City Reader blog. To participate, share the first sentence or so of a novel you are reading and your thoughts about it. When you are finished, add your URL to the Book Beginnings page linked above. Hope to see you there!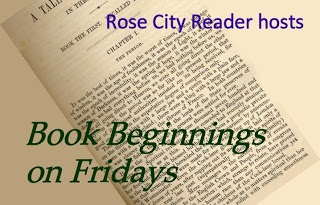 Land of Shadows* by Rachel Howzell Hall
(*Amazon Affiliate link)
Summary:  When a young girl is killed and left at a construction site, Homicide detective Elouise Norton is immediately suspicious  of the owner, who had been linked to the disappearance of Norton's older sister twenty-five years prior. Norton is determined to get answers this time, but at what cost?
First Sentence:
Two hundred and six bones make up the adult human skeleton.
Discussion:
Over the last six months, I've attended many virtual book and writing events, and I've discovered so many new authors I want to read. I'd seen Rachel Hall at a couple of events and she seemed intriguing, so I decided I'd try the first book in her Lou Norton series. This first line does not disappoint.
56
The Friday 56 is hosted by Freda's Voice. The premise is simple. Turn to page 56 in the book and pick a quote.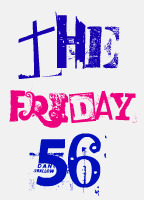 I called Joey Jackson over and told him to take the warrant request to the courthouse and hand it to Judge Keener as soon as she popped her first can of Diet Coke.
This is a pretty standard police procedural, but the author drops in fresh descriptions and details that make it enjoyable. Can't you just see the judge drinking Diet Coke to fortify her against her busy day?
What do you think? Have you found any new authors via virtual events?