Today I'm reading Conviction by Denise Mina for Book Beginnings on Fridays.
Book Beginnings is a fun meme hosted by Rose City Reader blog. To participate, share the first sentence or so of a novel you are reading and your thoughts about it. When you are finished, add your URL to the Book Beginnings page linked above. Hope to see you there!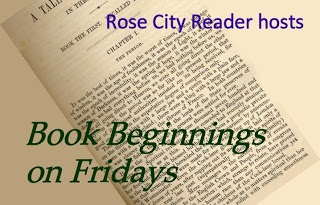 Conviction* by Denise Mina
(*Amazon Affiliate link)
Summary:  Anna McDonald listens to true crime podcasts to distract herself from her personal problems. When she realizes she has a connection to one of the crimes and that she might be able to solve it, the stars align to send her in search of the truth.
First Sentence Prologue:
Just tell the truth. I've said that to my own kids. What a ridiculous thing to teach children.
Discussion:

I like that opening. Sentence one. Sentence two. Okay, I know where this is going… Sentence three – bam! The author flips things 180 degrees from expected.
First Sentence Chapter 1:
The day my life exploded started well.
Discussion: 
What a hook! So far I like the first person voice.
56
The Friday 56 is hosted by Freda's Voice. The premise is simple. Turn to page 56 in the book and pick a quote.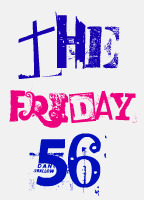 The screen blacked out. The narrator, Trina, delivered a trigger warning:  basically, don't watch this. Don't watch if you're too young or old or nervous or squeamish,
Have you ever listened to true crime podcasts? Seems like they are pretty popular. I've read two novels (fiction) lately that have true crime podcasts as a central, crucial element.
What do you think? Have you read anything by Denise Mina? Would you continue reading this one?