Let's look at the first paragraph of J. A. Jance's Downfall  for Book Beginnings on Fridays, hosted at Rose City Reader.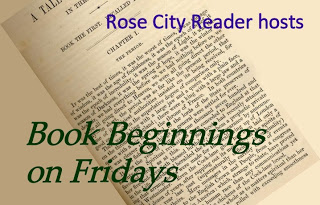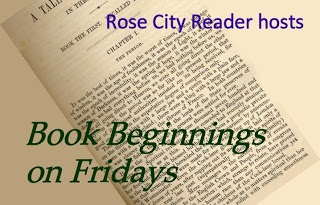 Downfall* by J.A. Jance
Summary:
Cochise County Sheriff Joanna Brady has recently lost her mother and stepfather. Now she must investigate the death of two women at a local landmark, while at the same time running for re-election for her job.
First Paragraph of Prologue:
Sheriff Joanna Brady pulled into the parking place in front of Higgins Funeral Chapel, put her Buick Enclave in park, and then sat staring at the storefront before her, only vaguely aware of her surroundings. Lowering clouds blanketed the Mule Mountains in southeastern Arizona. It was the last day of August. The summer monsoons had arrived early and stayed on, leaving the desert grassland valleys of Cochise County lush and green.
Discussion:  As we can see, Jance describes the weather in the first paragraph, along with introducing the main character and setting. In his famous essay for writers, Elmore Leonard says the first rule of writing  is never to open a book with the weather. Is there a bigger cliche than, "It was a dark and stormy night…"?
Of course rules are meant to be broken, and in this case the weather helps define the setting. In Arizona the summer monsoon marks a season of humidity and violent thunderstorms. They are unique to that time and place.
As a reader, what do you think of books that start with a description of the weather?
Do you read on, skip it, or put the book down?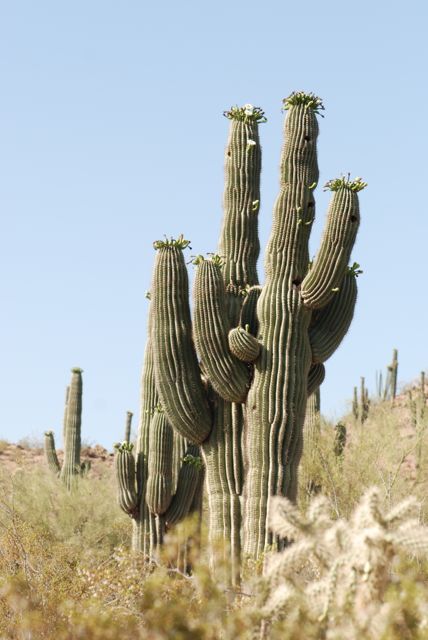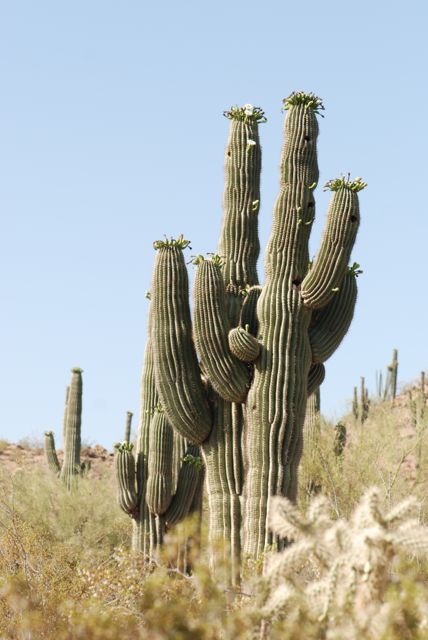 _________________________
Related:
Recent post about J.A. Jance