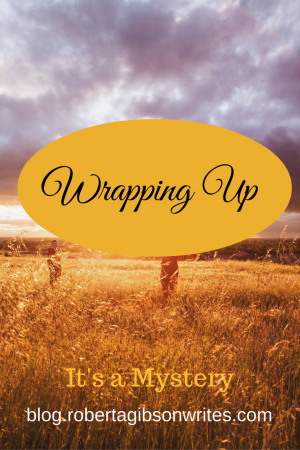 This week:
I had a "challenging" week. On Monday Karen and I launched our Bestseller Code 100 reading challenge. Yesterday I finished the NaNoWriMo October Prep challenge. In between I had an unexpected health challenge. I'm on the mend now, so let's get to the links.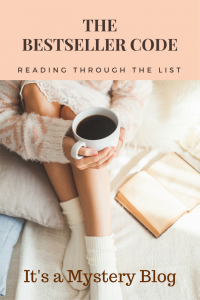 Monday:  The challenge is to read through the list of 100 bestsellers picked by the computer model described in The Bestseller Code by Jodie Archer and Matthew L. Jockers. The following week (November 7) we're starting with book number 100, Dennis Lehane's Shutter Island.
Thursday:  We asked book lovers where they pick up their books at reasonable prices.  The discussion flourished on our Bestseller 100 Reading Group Facebook page.
Saturday:  Did you see the online interview with author Jodi Picoult earlier in the week? If not, I've got a brief summary and links to the archived video.
What's coming up next week:
National Novel Writing Month begins Tuesday.  As I've told my friends and family, don't expect to hear from me again until December.

Are you ready?
Books currently reading:
Primary Colors: A Novel of Politics by Joe Klein (Book 98 of the challenge)
Rough Day: Detective Lottie King Mystery Short Stories by Shelley Coriell

Because you can't read just one…
Links to posts read and enjoyed on other sites:
Pages Unbound Reviews asks  Can You Run a Book Blog without Book Reviews? After running a children's book review blog for a number of years, I would say that writing reviews can become drudgery.  Blogs that offer a mix of content are more fun to read, too. What do you think? Can you leave out book reviews completely? (Link originally found at Got My Book).
Having recently discovered the awesome Helping Writers Become Authors blog, I have to mention How to Find and Fill All Your Plot Holes  (just in time for NaNo.)
Today we're joining the Sunday Post meme at the Caffeinated Book Reviewer blog.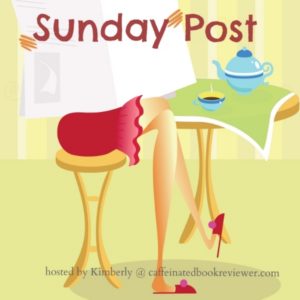 Save
Save