Let's  start the discussion of State of Wonder by Ann Patchett, the 99th novel listed as the best of the bestsellers in The Bestseller Code (review) by Jodie Archer and Matthew L. Jockers. (Don't worry, you can still talk about our previous book, Shutter Island. The comments are gathered here.)
This post does not contain spoilers.  (Note:  Out of consideration to those who haven't read the book yet, please indicate right up front if your comment or review contains spoilers.)
State of Wonder: A Novel* by Ann Patchett
Summary:
When the news arrives that her fellow researcher Anders Eckman has died in the Amazon jungle, Dr. Marina Singh is asked to take over his assignment. She must find a scientist who went to Brazil to work on the development of a potentially important new drug, Dr. Annick Swenson. Will she find her or meet the same fate as her predecessor?
Publisher: Harper Perennial; Reprint edition (May 8, 2012)
ISBN-10: 006204981X
ISBN-13: 978-0062049810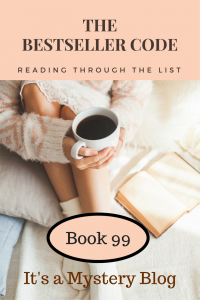 What did you think of State of Wonder? We'd love to hear your thoughts!
Related posts:
Book-beginnings, a discussion of the first line of the novel
Roberta's review from a writer's perspective
 If this novel was a type of food…
After you finish the book, you might want to drop by to take our survey.
[yop_poll id="2″]
You can also join us on social media:
Have you written about State of Wonder? Feel free to add a link to your review here.
Do you have suggestions for ways to improve this reading challenge? Please let us know. This week we fixed problems with how the survey looked in Firefox and added information about genre to the book list.
__________________
What are we reading next?
If you ever have questions about what we are reading next or when we're starting the next discussion, check the 100 Book List tab in the navigation bar at the top of the blog.
The next book is number 98 on the list, Primary Colors by Joe Klein (1996) – Discussion begins December 5, 2016. Note:  this book was originally published anonymously.