Time to start the discussion of novel 97 from The Bestseller Code 100 list, Little Bee by Chris Cleave, previously published as The Other Hand.
This post does not contain spoilers.
Little Bee: A Novel* by Chris Cleave
Summary:  The novel explores the relationship between a young Nigerian refugee and suburban Londoner who was recently widowed.
From the Amazon page for the book:
"We don't want to tell you too much about this book. It is a truly special story and we don't want to spoil it."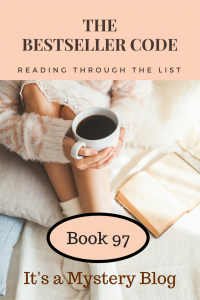 What did you think of Little Bee? We'd love to hear your thoughts!
Related posts (upcoming throughout the next two weeks):
Book-beginnings, a discussion of the first line of the novel
Karen's review from a reader's perspective
Roberta's review from a writer's perspective
 After you finish the book, you might want to drop by to take our survey about whether you thought this novel belonged on the list of the best of the bestsellers.
You can also join us on social media:
Have you written about Little Bee? Feel free to add a link to your review here.

__________________
What are we reading next?
If you ever have questions about what we are reading next or when we're starting the next discussion, check the 100 Book List tab in the navigation bar at the top of the blog.
The next book is number 96. The Last Child by John Hart (2009) – Discussion begins January 2, 2017