Today we're participating in a fun meme hosted at Rose City Reader called Book Beginnings on Fridays. The premise to share the first sentence or so of a novel you are reading and your thoughts about it.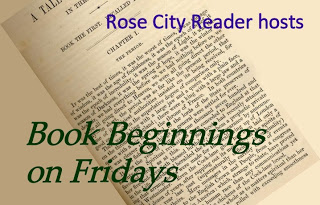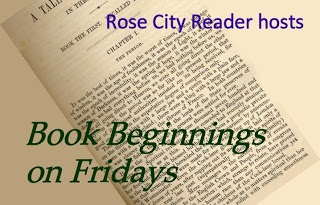 We are reading  Little Bee: A Novel* by Chris Cleave (Also published as The Other Hand.)
Summary: The novel explores the relationship between a young Nigerian refugee and suburban Londoner who was recently widowed.
First paragraph:
Most days I wish I was a British pound coin instead of an African girl. Everyone would be pleased to see me coming. Maybe I would visit you for the weekend and then suddenly, because I am fickle like that, I would visit with the man from the corner shop instead — but you would not be sad because you would be eating a cinnamon bun, or drinking a cold coca=Cola from the can, and you would never think of me again. We would be happy, like lovers who met on holiday and forgot each others names.
Opinion:  I have to admit I had to read the first sentence twice because it struck me as odd. Once I grasped it, however,  I thought Chris Cleave does a lot with the first sentence. He introduces one of his main characters and reveals a little bit about her. He shows she's imaginative, playful and at the same time insightful. Plus he entices the reader to ask why she is saying she'd rather be money than a girl.
Would you be interested in reading more?