Today we're starting to read the next book from The Bestseller Code list of 100 best of the bestsellers – The Mill River Recluse by Darcie Chan – for Book Beginnings on Fridays.
Book Beginnings is a wonderful meme hosted by Rose City Reader blog. The premise to share the first sentence or so of a novel you are reading and your thoughts about it.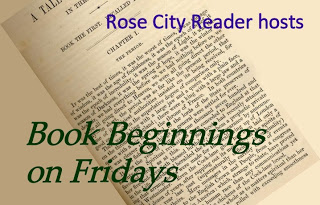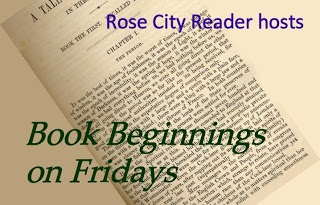 The Mill River Recluse: A Novel* by Darcie Chan
(*Amazon Affiliate link)
Summary: Widow Mary McAllister lives in a white mansion on a hill outside of the town of Mill River, Vermont. Past circumstances have left her with severe social anxiety — among other issues — and she has been a recluse for many years. No one knows her story except Father Michael O'Brien, who is her only friend and confidante.  Will the residents of Mill River find out about her secrets?
First Sentence:
As she gazed out the bay window in her bedroom, Mary McAllister knew this night would be her last.
Darcie Chan has given us a lot to wonder about in the very first sentence. We wonder what's going to happen to Mary and how does she know?
I was also wondering about what genre this novel belongs to. Some of the blurbs call it a "genre-breaking thriller with romantic overtones," but what I've read so far doesn't seem to fit my idea of a thriller. It just doesn't have that level of suspense. It doesn't really feel like literary fiction either. Have you read this book? Do you have any insights?
Intrigued? Pick up a copy of Darcie Chan's The Mill River Recluse and join our discussion which starts next week.
__________________
What are we reading next?
If you ever have questions about what we are reading next or when we're starting the next discussion, check the 100 Book List tab in the navigation bar at the top of the blog.
The next book is number 94 on the list, The Girl Who Kicked the Hornets' Nest by Stieg Larsson (Originally published in 2007) -Discussion begins January 30, 2017.