Let's analyze Olive Kitteridge by Elizabeth Strout from a writer's perspective. The discussion began February 13, 2017.
This post contains spoilers.
Olive Kitteridge by Elizabeth Strout
This title won a Pulitzer Prize for fiction in 2009, so you would think it would be easy to review from a writer's perspective. Obviously, it was chosen as the best novel written that year. I should be gushing about the writing. So why am I having so much difficulty?
One reason may be the novel is: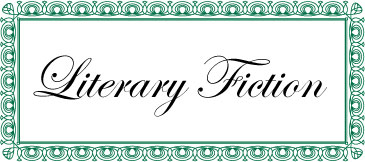 Literary fiction has its own pace. To use an analogy, literary fiction is a slow drive through the countryside on a Sunday afternoon. The pace is slow. It meanders. It looks at the pretty scenery.  The car (plot) occasionally encounters some bad weather or a pothole or two,  but all in all it is a leisurely trip.
Compare that to a genre fiction, such as mysteries. In mysteries you don't know where you are going, but you are usually traveling along at highway speeds, so you're going to arrive in a reasonable amount of time. You are probably going to have some near misses and perhaps encounter some real danger to keep you alert.
Thrillers are the opposite of literary fiction. In a thriller the plot charges like a race car in a fight for its life. The events occur at a lightning fast pace and your adrenaline is flowing. The scenery may be reduced to a blur, with your focus directed to what's ahead.
The bottom line is that sometimes you want to be in a race car and sometimes a Sunday drive is what you need. For whatever reason, I didn't enjoy traveling in the car with Olive Kitteridge.
Plot/Structure
Unlike the rest of the novels we've read so far, this novel is organized into 13 short stories. As to be expected with literary fiction, the story does not proceed chronologically, but jumps back and forth in time.
Character
The main character is a woman named Olive Kitteridge. During the first part of her life she is a school teacher. She is curmudgeonly. She treats her husband Henry badly — for no apparent reason — and clashes with her son. In short, she has all the flaws of a real person.  Many readers will find her a difficult character to like, to identify with, or to root for.
Setting
Olive Kitteridge lives in the small town of Crosby, Maine. From the very first line, it is apparent that the author lives in Maine and has a strong connection to the state. The handling of the setting was outstanding.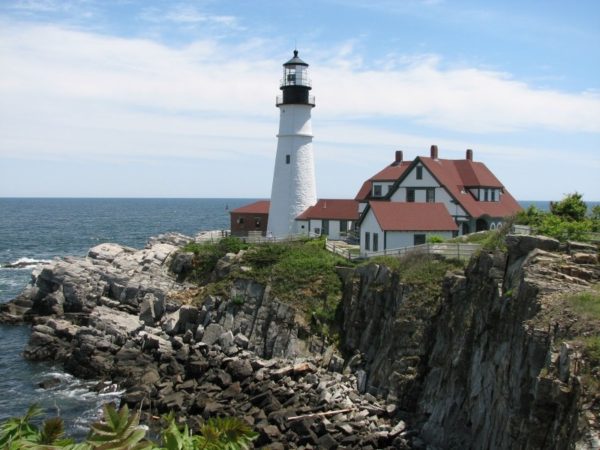 Public domain photo via Visual hunt
Themes
Themes are usually well-developed in literary fiction, and this novel is no exception. The theme of suicide reoccurs throughout the short stories. There's also a theme of how people struggle with love and relationships.  Another theme is loss, such as loss of youth and loss of Olive's son when he moves to California, etc.
My Personal Comments About Olive Kitteridge
I know how difficult writing a novel is and usually I try not to be too hard on an author if he or she makes a few mistakes.  Because this novel has received so many accolades, however, I don't mind being honest about not liking it. Specifically, although other reviewers have commented on the profound emotional impact of the stories, I felt manipulated. There were too many artificial constructs and convenient coincidences. For example, the scene in the hospital rang completely false to me. Stopping at  a hospital to use the bathroom when they were only 15 minutes from home was moderately contrived. Keeping her there for an exam was illogical and unrealistic. To have men with guns show up to steal drugs on top of it was so flimsy it made me roll my eyes. Yes, random bad things do occur in real life, but to me it all happened to set up a confrontation. I was unable to suspend my disbelief. I could see the author's hand under the puppets.
Good thing I'm not a member of the Pulitzer Prize committee.
Have you read Olive Kitteridge? What did you think?
Join us on social media:
Do you have suggestions for ways to improve this reading challenge? We'd love to hear them.
__________________
What are we reading next?
If you ever have questions about what we are reading next or when we're starting the next discussion, check the 100 Book List tab in the navigation bar at the top of the blog.
The next book is 92. One Day by David Nicholls (2009) – Discussion begins February 27, 2017