Today we're highlighting a novel originally published in 2010, One Day by David Nicholls, for Book Beginnings on Fridays.
Book Beginnings is a fun meme hosted by Rose City Reader blog. To participate, share the first sentence or so of a novel you are reading and your thoughts about it. When you're done, add your URL to the Book Beginnings page linked above. Hope to see you there!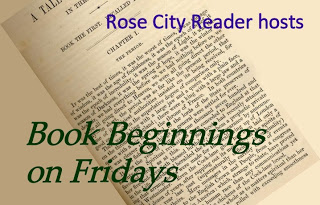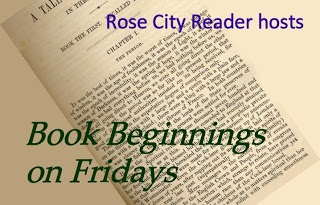 One Day* by David Nicholls
(*Amazon Affiliate link)
Summary:  Starting on July 15, 1988 and running through July 15, 2006, the story unfolds by revealing how Dexter and Emma's relationship progresses on one day each year, July 15.
Of course they made it into a movie.
Note:  We're reading this book next for The Bestseller Code 100 challenge.
First Sentence:
'I suppose the important thing is to make some sort of difference,' she said. 'You know, actually change something.'
Discussion:
Does anyone know why the author uses single quotation marks for the dialogue? I looked and it seems to be carried throughout the book.
Seems like an interesting premise for a book.
What do you think?