Today we're featuring the next book in The Bestseller Code 100 challenge, World War Z: An Oral History of the Zombie War by Max Brooks for Book Beginnings on Fridays.
Book Beginnings is a fun meme hosted at Rose City Reader blog. To participate, share the first sentence or so of a novel you are reading and your thoughts about it. When you are finished, add your URL to the Book Beginnings page linked above. Hope to see you there!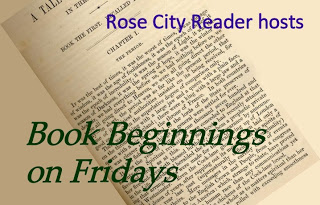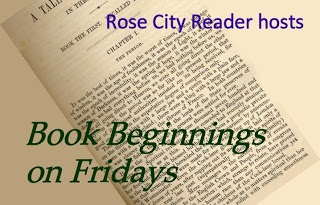 Max Brooks's World War Z: An Oral History of the Zombie War*  (2007)
(*Amazon Affiliate link)
Summary:   World War Z is an example of an epistolary novel.  It is written as a collection of witness accounts of the survivors of a zombie apocalypse.
First Sentence:
It goes by many names:  "The Crisis," "The Dark Years," "The Walking Plague," as well as newer and more "hip" titles such as "World War Z" or "Z War One."
Discussion:
The quote is from the "Introduction," which reads like the introduction of a nonfiction book.
Neither my co-blogger, Karen, nor I are fans of horror, so this is going to be challenging for us to read. Hopefully the journalistic voice will help distance the reader from the more gruesome events.
Zombies were a popular topic when this book was written. Do you think it has remained relevant?
Have you read this book? What do you think?