Let's take a look at The Far Empty by J. Todd Scott for Book Beginnings on Fridays.
Book Beginnings is a fun meme hosted by Rose City Reader blog. To participate, share the first sentence or so of a novel you are reading and your thoughts about it. When you are finished, add your URL to the Book Beginnings page linked above. Hope to see you there!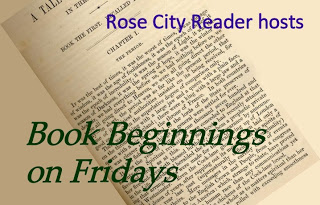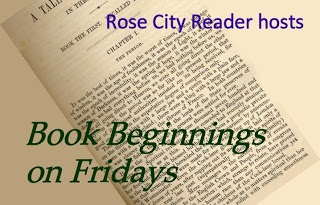 The Far Empty* by J. Todd Scott
(*Amazon Affiliate link)
I picked up this book because J. Todd Scott is a local author who is coming to visit our writing group next week. The Far Empty has been touted as a "Western crime novel."
The author is a federal agent who has worked for the Drug Enforcement Agency (DEA) for over twenty years.
Blurb:   When skeletal remains are discovered in a small Texas border town, both seventeen-year-old Caleb Ross and sheriff's deputy Chris Cherry suspect the young man's father, Sheriff Ross, is the murderer.
First Sentence:
My father has killed three men.
Discussion:
I think that lets the reader know what to expect right up front.
You can't really tell from only one sentence, but from what I've read so far it appears that each chapter is written from the point of view of a different character.
Don't you think it sounds like both main characters have a lot to lose if the Sheriff is involved?