This week we're looking forward to starting the next book in The Bestseller Code 100 challenge, The White Tiger by Aravind Adiga for Book Beginnings on Fridays.
Book Beginnings is a fun meme hosted by Rose City Reader blog. To participate, share the first sentence or so of a novel you are reading and your thoughts about it. When you are finished, add your URL to the Book Beginnings page linked above. Hope to see you there!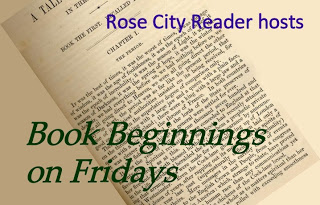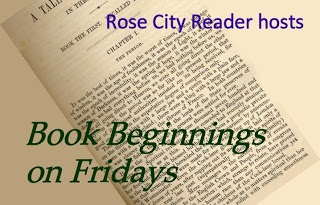 The White Tiger by Aravind Adiga
Summary:  An example of an epistolary novel,  main character Balram Halwai writes about his rags to riches story as he leaves behind his impoverished Indian village to establish his own taxi business.
Although Aravind Adiga was only 33 when he published this debut novel, it won the Man Booker Prize in 2008.
Beginning:
For the Desk of:
His Excellency Wen Jiabao
The Premier's Office
Beijing
Capital of the Freedom-loving Nation of China

From the Desk of:
"The White Tiger"
A Thinking Man
And an Entrepreneur
Living in the world's center of Technology and Outsourcing
Electronics City Phase I (just off Hosur Main Road)
Bangalore, India

Mr. Premier,

Sir.
Neither you not I speak English, but there are some things that can only be said in English.
Discussion:
The beginning is a bit unusual because he starts right out with a letter. I already detect a bit of humor, especially in that last sentence. I'm looking forward to seeing how it progresses.
What do you think? Have you read The White Tiger?