Today we're starting the next book in The Bestseller Code 100 challenge, The Bourne Betrayal by Eric Van Lustbader, for Book Beginnings on Fridays.
Book Beginnings is a fun meme hosted by Rose City Reader blog. To participate, share the first sentence or so of a novel you are reading and your thoughts about it. When you are finished, add your URL to the Book Beginnings page linked above. Hope to see you there!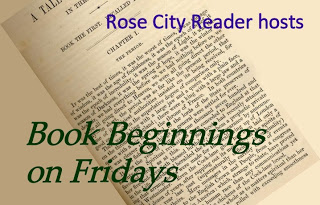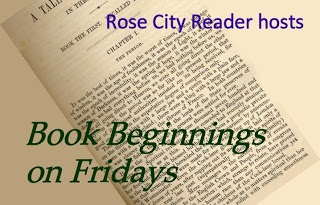 The Bourne Betrayal* by Eric Van Lustbader
This novel is part of a series that features Jason Bourne, a spy/assassin who has lost his memory. Throughout Bourne fights to stay alive while he figures out his real identity and pieces together his past.
Robert Ludlum wrote the first three books in the series. After he passed away, Eric Van Lustbader took over.
The Bourne Betrayal is the fifth in the series. In it Jason Bourne's friend, a CIA deputy director, has been kidnapped. When Bourne heads to Africa to look for his friend, he finds out he might be a pawn in a plot to destroy America.
(Also made into a popular movie series featuring actor Matt Damon.)
First Sentence of Prologue:
The Chinook came beating up into a blood-red sky. It shuddered in the perilous cross-currents, banking through the thin air. A web of clouds, backlit by the failing sun, streamed by like smoke from a flaming aircraft.
First Sentence of Chapter One:
"When did this particular flashback begin, Mr. Bourne?" Dr. Sunderland asked.
Discussion:
I like the first sentence of chapter one better than the prologue, but in this case it's important to read the prologue because it reveals what happened to Bourne's friend.
Although this is the fifth book, we're reading it out of order because it was picked by the computer algorithm in The Bestseller Code as one of the 100 best. Hopefully the novel works as a stand alone.
Have you watched any of the movies? I liked the movies. Now I envision Matt Damon as Jason Bourne, though.
What do you think? Do you like the Jason Bourne series?