Today we're starting the next book in The Bestseller Code 100 challenge, The Goldfinch by Donna Tartt for Book Beginnings on Fridays.
Book Beginnings is a fun meme hosted by Rose City Reader blog. To participate, share the first sentence or so of a novel you are reading and your thoughts about it. When you are finished, add your URL to the Book Beginnings page linked above. Hope to see you there!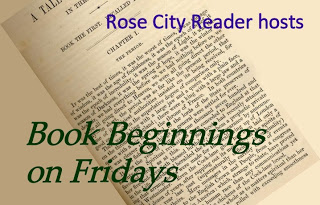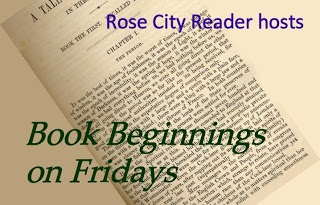 The Goldfinch* by Donna Tartt
(*Amazon Affiliate link)
The blurb:  Thirteen-year-old Theo Decker survives the accident that kills his mother. Because his father left him, the family of a friend takes Theo in. Struggling with his grief and the changes that have occurred, the teenager clings to a small painting that reminds him of his mother. But there's more to the painting than anyone suspects.
The Goldfinch took Donna Tartt a decade to write. It won the Pulitzer Prize in 2013.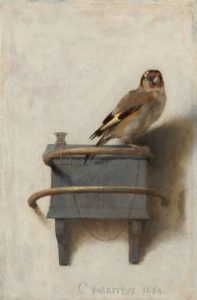 Public domain image from Wikimedia
First Sentence:
While I was still in Amsterdam, I dreamed about my mother for the first time in years. I'd been shut up in my hotel for more than a week, afraid to telephone anyone or go out; and my heart scrambled and floundered at even the most innocent noises:  elevator, rattle of the minibar cart, even church clocks tolling the hour, de Westertoren, Krijtberg, a dark edge to the clangor, an inwrought fairy-tale sense of doom.
Discussion:
Apparently the narrator is an older Theo, not the teenager.
I included two sentences to give a feel of the complexity of the writing. No wonder the book is 771 pages long.
 Have you read The Goldfinch or any other of Donna Tartt's novels? What do you think?

The goldfinch in the painting is the European goldfinch, Carduelis carduelis. Here's a short video about the famous painting behind the novel's  title: