Let's take a look at the next novel from The Bestseller Code 100 list,  Fifty Shades of Grey by E. L. James, from a writer's perspective.
This post does contain spoilers.
Warning:  This is an Erotic Romance, for mature audiences only.
Fifty Shades of Grey* by E. L. James
Summary:  When Anastasia Steele fills in for her friend and interviews wealthy young entrepreneur Christian Grey, she is both intimidated by and attracted to his looks and spirit. Starting an affair with him, she discovers some dark secrets that she isn't sure how to handle.
This novel is the first of a trilogy. The other novels in the trilogy are Fifty Shades Darker and Fifty Shades Freed.
Romance Genre and Tropes
What is expected in a romance novel? GoodReads has extensive, useful descriptions of the different types of genre fiction. For example, romance novels have a love story as the central focus, and readers expect an ending with an upbeat, satisfying resolution. In the subgenre erotic romance, the basic romance is augmented with graphic descriptions of sex.
Fifty Shades of Grey is considered to be an erotic romance because there are many scenes of graphic sex (although E. L. James calls it "provocative romance"). This particular novel departs from the romance standard because it ends on a downcast note rather than an optimistic one. In the end Ana breaks up with Christian Grey and it looks like they are finished as a couple. Because this is the first in the trilogy, however, we can assume that the two characters are going to meet again in future books, which makes the ending a false or temporary resolution.
Romance novels are known to embrace tropes to the fullest, and Fifty Shades of Grey is no exception. The TV Tropes website has an extensive list of all the tropes found in the trilogy. The main trope is "all girls want bad boys." Christian Grey is a very bad boy.
Writing in Fifty Shades of Grey
Critics have written scathing reviews of this novel because of the quality of the writing. Many of the mistakes, however, are those of an untrained writer rather than a "bad" writer. For example, in the first paragraph the readers meets Anastasia as she examines herself in a mirror.
I scowl with frustration at myself in the mirror.
Looking in the mirror is a trope writers are taught to avoid. Writer coach K.M. Weiland has 5 reasons not to do this:
Setting
Christian Grey lives in Seattle, Washington. At first Anastasia lives in Vancouver, Washington but after she graduates she moves to Seattle to find a job.
Most of the descriptions of the outdoor settings are generic. The details of the insides of the buildings are much more richly drawn, probably reflecting the fact that E. L. James lives far away in a West London suburb.
Why did a British author set her novels in the U.S.? Fifty Shades of Grey is set in Washington state because  was originally written as fanfiction for Twilight by Stephenie Meyer. Twilight is set in Forks, Washington.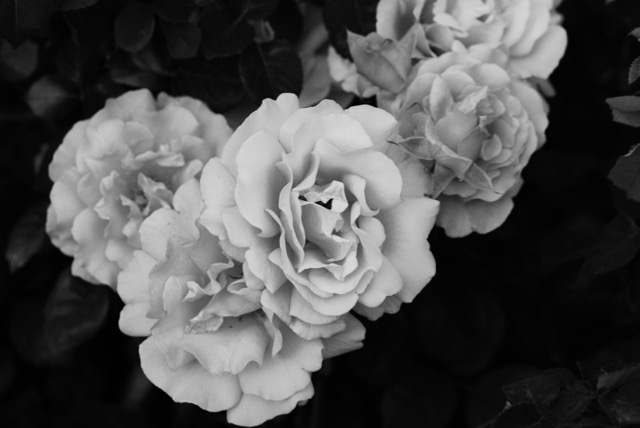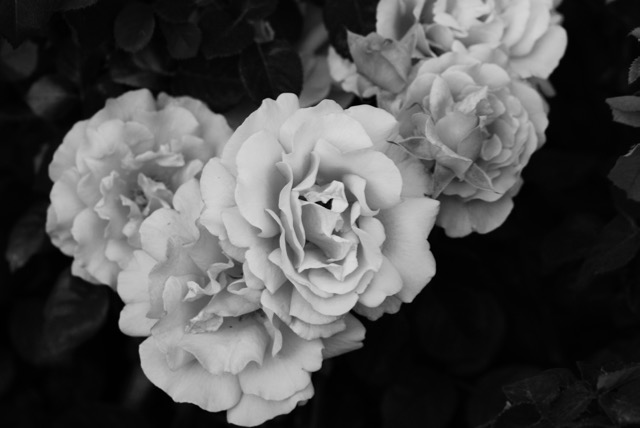 What Makes A Bestseller?
One of the reasons we started this The Bestseller Code reading challenge (in October 2016) was to learn what bestselling books have in common.
The huge popularity of this novel initially stumped the authors of The Bestseller Code. Their preliminary examination of bestsellers found that they rarely mention sex, yet on the surface this novel is all about sex. However, when they examined the novel in more depth in Chapter 3, Jodie Archer and Matthew L. Jockers discovered that this novel is more about relationships than purely about sex. In fact, in a lot of ways the sex acts as a wedge to keep the two lovers apart because of Christian and Ana's differences in experience and desires.
More importantly, Archer and Jockers discovered E. L. James wrote with regular swings of emotion. First things are going great and Ana is happy, then an obstacle arises and she is sad, they have sex and she's happy, they separate and she begins to have doubts. After the awkward first few chapters, the rest of the book is a regularly-paced emotional roller coaster:  high -low-high-low. They suggest that this is pattern is what makes the book a bestseller.
Discussion
When I first started reading this book, the writing felt rough and awkward. The first few chapters were hard to read. But once the two main characters started a relationship, it seemed to take off. Either the writing got better, or I got more invested in the characters and spent less time analyzing the writing. In any case, the rest of the book went by pretty quickly.
Comparing this novel to the last one, I can see that many intangibles go into making a book into a bestseller. In both cases it seems to be a hardcore group of devoted fans — rather than skilled writing or topic — that makes all the difference.
Join us on social media:
What are we reading next?
If you ever have questions about what we are reading next or when we're starting the next discussion, check the 100 Book List tab in the navigation bar at the top of the blog. Links in the list go to the landing page from this blog where the discussion starts. However, this is an open-ended challenge so feel free to jump in with any of the books at any time.
The next book is number 56. American Wife by Curtis Sittenfeld (2008) – Discussion begins July 9, 2018
Bildungsroman