With the recent release of the movie starring Robert Redford, today we're featuring The Old Man and the Gun: And Other Tales of True Crime by David Grann for Book Beginnings on Fridays.
Book Beginnings is a fun meme hosted by Rose City Reader blog. To participate, share the first sentence or so of a novel you are reading and your thoughts about it. When you are finished, add your URL to the Book Beginnings page linked above. Hope to see you there!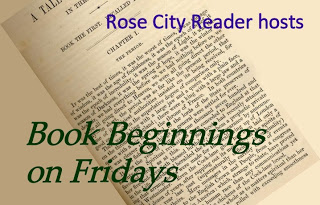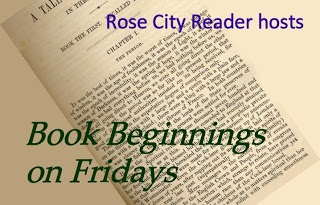 The Old Man and the Gun: And Other Tales of True Crime* by David Grann
(*Amazon Affiliate link)
Summary:  This small volume is a collection of three articles previously published in The New Yorker between 2003 and 2008. The first, "The Old Man and the Gun" is about a man who keeps up a crime spree well into his seventies. "True Crime" describes the investigation of a novelist who might have revealed the details of a real murder in his fiction. In the third, The Chameleon," a Frenchman pretends to be a missing boy from Texas all grown up, but soon finds out he might not be the only one who is being less than truthful.
First Sentence of "The Old Man and the Gun:"
Just before Forrest Tucker turned seventy-nine, he went to work for the last time.
Discussion:
What possibly go wrong when your "work" is robbing banks?
David Grann is the author of Killers of the Flower Moon, which was on a lot of must-read lists last year.
What do you think? Would you keep reading? Are you going to see the movie?