A Season to Lie by Emily Littlejohn caught my eye at the library this week for Book Beginnings on Fridays.
Book Beginnings is a fun meme hosted by Rose City Reader blog. To participate, share the first sentence or so of a novel you are reading and your thoughts about it. When you are finished, add your URL to the Book Beginnings page linked above. Hope to see you there!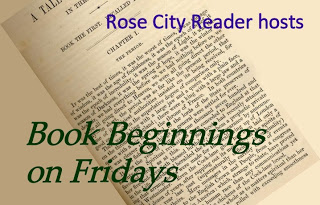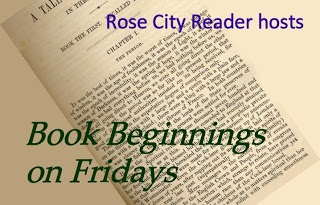 A Season to Lie by Emily Littlejohn
(*Amazon Affiliate link)
Summary:   Gemma Monroe has just returned to her job as a police officer after twelve weeks of maternity leave. For her first case, she heads out into a blizzard on what should be a routine check for a prowler at a local school. Instead she discovers a dead body and launches into an investigation that proves to be far from routine.
First Sentence of Prologue:
On a cold and bitter night in February, twelve weeks after giving birth, I returned to what I know best:  death.
First Sentence Chapter One:
I stepped into the central squad room of the Cedar Valley Police Department and then stood still for a moment, taking in the familiar sights and smells.
Discussion:
I like police procedural mysteries, and the snowy Colorado setting caught my attention. So far it hasn't completely lived up to expectations, but it is pleasant enough.
I believe someone else featured this novel recently for Book Beginnings, but I couldn't find the post. I'd love to hear what you thought of it if you've already read it.
What do you think? Have you read any novels in the Gemma Monroe series?