A few days ago I walked across a grassy patch near my house. A silvery dew covered the area and I could see footprints.
When I turned back, I noticed something that startled me.


I thought I had been walking in a straight line, but instead I had wandered back and forth.
It is natural. People who get lost in the woods or in the desert — where there are few landmarks — begin to loop around and walk back to where they started (LiveScience discusses our tendency to circle).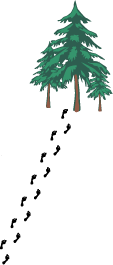 The way to correct the wavering is to focus on an object in the distance, such as a tree, and head for it. I tried it. When I checked my path, it had worked.
As I thought about it more, I realized it was a good metaphor for my life right now. I feel like I'm wandering lost, rather than pushing toward a writing goal.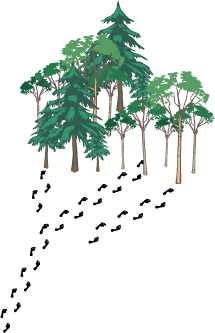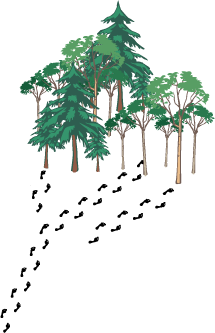 The problem is I have many, many projects and so my goals are a forest rather than a tree. No wonder I'm getting nowhere.
It's time to thin the forest. It's time to focus.
Too bad it is so hard to figure out which ones have the most value or even will bear fruit.
How do you decide which projects are worthwhile?