Time to start the next book on The Bestseller Code challenge list, Extremely Loud & Incredibly Close by Jonathan Safran Foer for Book Beginnings on Fridays.
Book Beginnings is a fun meme hosted by Rose City Reader blog. To participate, share the first sentence or so of a novel you are reading and your thoughts about it. When you are finished, add your URL to the Book Beginnings page linked above. Hope to see you there!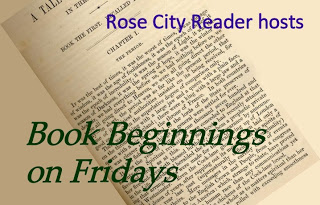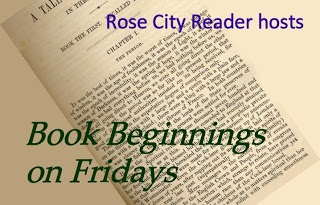 Extremely Loud & Incredibly Close by Jonathan Safran Foer
(*Amazon Affiliate link)
Summary:  Nine-year-old Oskar Schell's father died in the World Trade Center on 9/11. When he finds a key, he thinks it is part of a scavenger hunt game he and his dad played, so Oskar goes on a quest to find out what it fits.
Extremely Loud & Incredibly Close is a work of literary fiction.
First Sentence or Two:
What about a teakettle? What if the spout opened and closed when the steam came out, so it would become a mouth, and it could whistle pretty melodies, or do Shakespeare, or just crack up with me? I could invent a teakettle that reads in Dad's voice, so I could fall asleep…
Discussion:
Oskar Schell obviously isn't a regular nine-year-old boy. He has a big imagination.
Below is the trailer of the movie based on the book. For some novels I don't want to see any part of the movie before I've read the book because I want to envision my own characters in the role. (I have to admit Daniel Radcliffe has taken over for whomever I had envisioned as Harry Potter, but Tom Cruise will never be Jack Reacher ). In this case however, I wanted to have some idea what was going on, so I did watch the trailer.

What do you think? Have you read Extremely Loud & Incredibly Close? Have you seen the movie? Did you like them? Do you have any opinion which should come first?