Let's take a look at Celine by Peter Heller for Book Beginnings on Fridays.
Book Beginnings is a fun meme hosted by Rose City Reader blog. To participate, share the first sentence or so of a novel you are reading and your thoughts about it. When you are finished, add your URL to the Book Beginnings page linked above. Hope to see you there!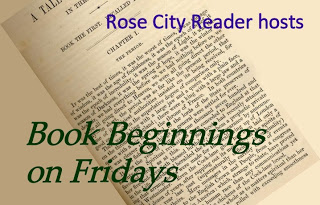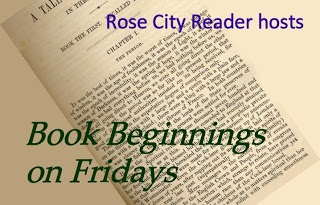 Celine* by Peter Heller
(*Amazon Affiliate link)
Summary:  Private investigator Celine is renowned for her ability to track down missing persons. When a young woman's father goes missing in Yellowstone Park, Celine leaves the comfort of her apartment in New York City to track him down.
First Sentence of Prologue:
It was bright and windy, with the poppies flushing orange down the slopes of the bluffs, all mixed with swaths of blue lupine. The Pacific was almost black and it creamed against the base of the cliffs all along Big Sur. He loved this.
First Sentence Chapter One
The call had come while she was at her workbench wiring the naked taxidermic form of an ermine onto a rock, beside the skull of a crow.
Discussion:
The novel follows a common mystery format by introducing the victim in the prologue and the investigator in chapter one.
I'm really looking forward to reading this novel for a few different reasons. First of all, the protagonist is a 68-year-old woman who is also a private investigator. Also, the author's own mother, who was also a private investigator, inspired the story. Finally, a friend recommended it for its lush descriptions of the setting. I can't wait to delve into it.
What do you think? Have you read anything by Peter Heller? Do you think you'd like to read Celine?