Let's take a look at Jeopardy in January by Camilla Chafer for Book Beginnings on Fridays.
Book Beginnings is a fun meme hosted by Rose City Reader blog. To participate, share the first sentence or so of a novel you are reading and your thoughts about it. When you are finished, add your URL to the Book Beginnings page linked above. Hope to see you there!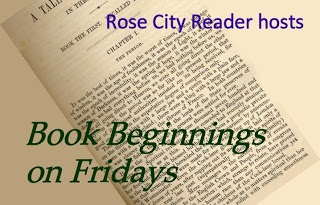 Jeopardy in January* by Camilla Chafer
(*Amazon Affiliate link)
Summary:  As the head of the Calendar Public Library, Sara Cutler is fighting to keep the building from being torn down by a real estate developer named Jason Rees. When she discovers her assistant dead in the rare books section, handsome Rees is on hand to keep Sara safe. Soon Sara's life becomes complicated as she must solve the mystery of her assistant's double life, save the library, and figure out what to do about Rees.
First Sentence: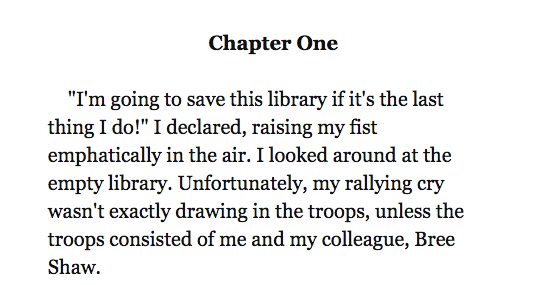 Discussion:
I love novels set in libraries, but after reading this first paragraph I have to admit I was a bit disappointed.  The protagonist sounds young and immature rather than what I would expect for a head librarian. Hopefully it gets better.
What do you think? Would you keep reading?

This novel is part of the Calendar of Crime 2020 challenge.