Today I'm reading The Last Sister by Kendra Elliot –thanks to a giveaway at Bea's Book Nook — for Book Beginnings on Fridays.
Book Beginnings is a fun meme hosted by Rose City Reader blog. To participate, share the first sentence or so of a novel you are reading and your thoughts about it. When you are finished, add your URL to the Book Beginnings page linked above. Hope to see you there!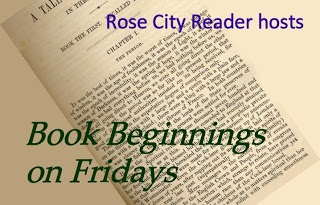 The Last Sister* by Kendra Elliot
(*Amazon Affiliate link)
Summary:   When Emily Mills discovers a man dead hanging in a tree, she is disturbed by the memories of finding her own father hanging under similar circumstances twenty years before. Her phone call to report the crime to the FBI brings special agent Zander Wells with his partner special agent Ava McLane to the scene. When Zander begins to investigate her father's death to see if the crimes are related, Emily wonders about her older sister's involvement and what she really witnessed all those years ago.
First Sentence:
She wrapped her shaking fingers in the hem of her sweater to avoid damaging any fingerprints as she slid open the rear patio door, following the trail of blood.
Discussion:
That beginning makes me shiver, but I also want to find out what is going on.
Friday 56
Let's join The Friday 56 hosted by Freda's Voice, too.
The premise is simple. Turn to page 56 in the book and pick a quote.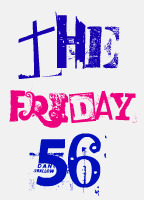 "Looks perfect," said Ava. She already had a fluffy bite on her fork, headed for her mouth. Her blissful expression after her bite reminded Zander why he'd once been half in love with her.
This scene reveals glimpses of the private lives of the two agents without getting bogged down in back story.
What do you think? Would you keep reading Kendra Elliot's The Last Sister? Have you read any Kendra Elliot novels?