When friends and relatives rave about a novel (thank you Shan and Karen) you know you have to read it, which is why I have In An Instant by Suzanne Redfearn for Book Beginnings on Fridays.
Book Beginnings is a fun meme hosted by Rose City Reader blog. To participate, share the first sentence or so of a novel you are reading and your thoughts about it. When you are finished, add your URL to the Book Beginnings page linked above. Hope to see you there!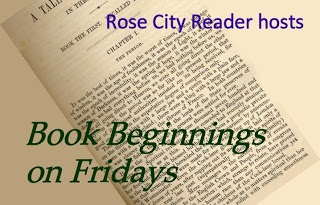 In An Instant* by Suzanne Redfearn
(*Amazon Affiliate link)
Summary:  After she perishes in a car accident, sixteen-year-old Finn Miller finds she can not leave her suffering, grieving family and move on. She watches helplessly as they struggle, knowing she needs to go, but unable to do so with their lives in crisis.
****
The premise made me think of The Lovely Bones by Alice Sebold because it is also narrated by a teenager who has died (my review with huge spoilers).
First Sentence of Prologue:
Mrs. Kaminski knew.

Before it happened.
Discussion:
And now I need to know what she knew.
56
The Friday 56 is hosted by Freda's Voice. The premise is simple. Turn to page 56 in the book and pick a quote.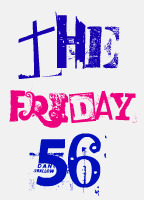 My mom, Uncle Bob, and Kyle are shaking badly when they climb back into the camper through the door that is now the ceiling.
This immediately makes me think of Winnie the Pooh when Owl's tree falls over because Milne describes the walls becoming floors, etc.  Probably not what the author intended…
What do you think? Would you continue reading?