Did you recognize the mystery/suspense author from last week's Whodunit Challenge #5?  Janet Evanovich was the author with the popular series mixing romance and mystery genres. You probably would have recognized her if we revealed the protagonist in the series is bounty hunter Stephanie Plum.
Janet Evanovich started out writing romance novels. She readily admits she collected rejection letters for 10 years prior to publication. In fact, she said she had filled a crate with them . One day she decided to burn the letters, give up, and got a job at a temp agency.  Fortunately for readers everywhere, one of her submissions that was still out caught the eye of an editor and soon she was able to quit the temp agency to write full time.
We were "counting down" to her newest novel because the books in the series all have a number in the title. For example Janet Evanovich's most recent release in the series is Tricky Twenty-Two: A Stephanie Plum Novel.
If you have a few minutes, you can learn more mystery author Janet Evanovich from this interview about her 27th book at The Poisoned Pen Bookstore (on Facebook).
Series: Stephanie Plum
Publisher: Random House (November 17, 2015)
ISBN-10: 0385363230
ISBN-13: 978-0385363235
Newest Book:
Also in the series, Turbo Twenty-Three: A Stephanie Plum Novel by Janet Evanovich, is due out November 15, 2016. According to Evanovich's website, Stephanie goes undercover at an ice cream factory and someone gets their "just desserts." (groan)
Publisher: Random House  (November 15, 2016)
ISBN-10: 0385363249
For Writers:
If you are a writer, you also might want to look for How I Write: Secrets of a Bestselling Author by Janet Evanovich and Ina Yalof.
In the book Janet Evanovich reveals a highly personal view of all aspects of writing. Starting with writing tips, such as how to plot, she takes the reader through revising, publishing and has a whole section on what it is like to be a writer. She has an amazing ability to create quirky, believable, and relatable characters. It isn't a surprise, therefore, that Part 1 of the book is dedicated to "Creating Great Characters."
Whether you are a reader or a writer, our whodunit challenge mystery author Janet Evanovich has some sensational books for you.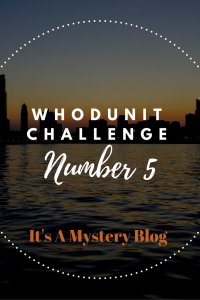 Save