Time to start the discussion of our next novel from The Bestseller Code 100 list,  Primary Colors by Joe Klein. It was first published anonymously in 1996.
This post does not contain spoilers.  (Note:  Out of consideration to those who haven't read the book yet, please indicate right up front if your comment or review contains spoilers.)
Primary Colors: A Novel of Politics* by Joe Klein
Summary:   Henry Burton was disillusioned by congressional politics and resigned from his post as an aide to Congressman William Larkin. Jack Stanton, the governor of a "small Southern state," convinces Henry to help him with a run for the presidency. Jack is charismatic and seems to be truly interested in people's problems. Can Henry navigate the minefields of presidential primary politics and help him succeed?
Publisher: Random House Trade Paperbacks; 10th Anniversary ed. edition (October 17, 2006)
ISBN-10: 0812976479
ISBN-13: 978-0812976472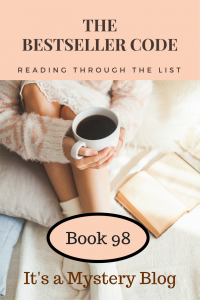 What did you think of Primary Colors? We'd love to hear your thoughts!
Related posts:
Join us on social media:
Do you have suggestions for ways to improve this reading challenge? We'd love to hear them.
Have you written about Primary Colors? Feel free to add a link to your review here.

__________________
What are we reading next?
If you ever have questions about what we are reading next or when we're starting the next discussion, check the 100 Book List tab in the navigation bar at the top of the blog.
The next book is number 97 on the list, Little Bee by Chris Cleave (2008) – Discussion begins December 19, 2016