Today we're reading a collection of short stories, Rough Day by Shelley Coriell for Book Beginnings on Fridays.
Book Beginnings is a fun meme hosted by Rose City Reader blog. To participate, share the first sentence or so of a novel you are reading and your thoughts about it. Then add your URL to the Book Beginnings page linked above. Hope to see you there!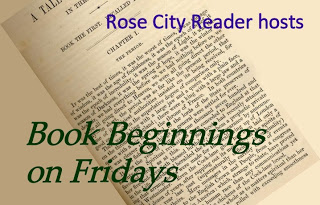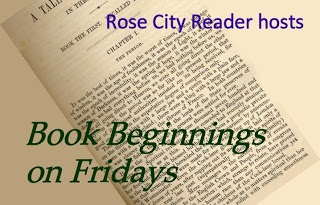 Rough Day: Detective Lottie King Mystery Short Stories*
(*Amazon Affiliate link)
Summary:  Author Shelley Coriell introduced Detective Lottie King as a minor character in the first book of her Apostles series, The Broken (reviewed here).  Lottie was so popular, Shelley decided to write more about her. By the way, Shelley is a bit of a foodie and she includes some Lottie-inspired recipes in this volume, as well.
The stories range from Lottie working with her granddaughter's Girl Power group to solve a locked room mystery, to helping a twelve-year-old boy find his missing grandfather.
First Sentence:
Forty years ago Lottie King buried a Smith and Wesson 9mm under a peach sapling in her back yard.
Discussion:
Given that Lottie is a police detective, we have to wonder what's going on here. What else has the author told us about Lottie in a subtle way?
I started this book last year, but other obligations got in the way and I never finished it. How many books do you read at once? Do you think collections of short stories are easier to put aside than novels?