Today we're starting the next book in The Bestseller Code 100 challenge, And the Mountains Echoed by Khaled Hosseini for Book Beginnings on Fridays.
Book Beginnings is a fun meme hosted by Rose City Reader blog. To participate, share the first sentence or so of a novel you are reading and your thoughts about it. When you are finished, add your URL to the Book Beginnings page linked above. Hope to see you there!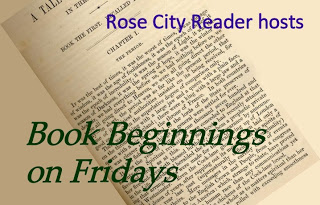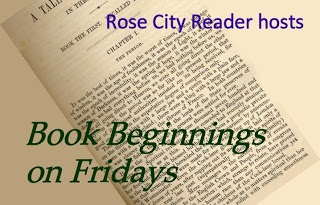 And the Mountains Echoed by Khaled Hosseini
(*Amazon Affiliate link)
Summary:  The novel starts in 1952, when two motherless Afghan children are separated from one another. It follows the waves of events that result from this traumatic beginning.
This is Khaled Hosseini's third novel, published in 2013. As far as I can tell, he hasn't published any since? A medical doctor by training, his previous novels were The Kite Runner and A Thousand Splendid Suns.
First Sentence of And the Mountains Echoed:
So, then.
That's a pretty short first sentence. It might be a record. Do you know of a shorter first sentence of a novel?
Because those two words don't tell much, let's continue with the first paragraph.
You want a story and I will tell you one. But just the one. Don't either of you ask me for more. It's late, and we have a long day of travel ahead of us, Pari, you and I. You will need your sleep tonight. And you too, Abdullah. I am counting on you, boy, while your sister and I are away. So is your mother. Now. One story, then. Listen, both of you, listen well. And don't interrupt.
Discussion:
I like the conversational storytelling tone. It seems natural and realistic.
I also like how we learn the names of the two main characters and their relationship in an organic way. Nothing is forced.
What do you think? Have you read any of Khaled Hosseini's works?